Before Goldman Marketing Group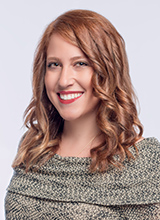 Growing up in San Diego I wanted to be a dermatologist just like my father.  I studied pre-med in college at Boston University, but always had a strong interest in marketing.  Sophomore year of college I began interning at DUSA Pharmaceuticals, the makers of Levulan Photodynamic Therapy to treat Actinic Keratosis, Acne and for Photorejuvenation.  I loved everything about it, and realized it was possible to combine my interest in medicine with marketing as a career.  Junior year I changed my major to communications, advertising and kept neuropsychology as a minor.
After graduating a semester early, I was offered a full time position at DUSA Pharmaceuticals.  Starting off working to revamp the customer service department, to creating marketing materials for sales representatives to use in the field, to full product management.  Eventually, a sales territory opened in Orange County and I was more than happy to take it and get back to the west coast.  Working with doctors to help implement a new procedure into their practice, helping them market to their patients and training the staff was exciting, but after a few years I wanted to get back to marketing and continue pushing myself to the next level.
So when the VP of Sales and Marketing at DUSA left to start his own company, I went with him as the Director of Marketing for Dermatology Development Corporation.  I was responsible in creating our logo and brand identity, marketing collateral, website, sales materials and everything in between.  I also worked on the development of our first two product lines, handling everything from sourcing to branding to packaging to fulfillment.
After a year I was offered an amazing position to be in charge of national sales for the peer-reviewed medical journal, The Journal of Drugs in Dermatology.  For the next four years I traveled around the country attending almost every dermatology conference, I worked with pharmaceutical and device companies to strategize on print advertising, online advertising and educational supplements.  I worked with thought-leaders to write original content and also served as Assistant Editor for The Derm Directory, a compilation and side-by-side comparison of every drug, device, injectable, skincare and sunscreen available in the marketplace.  After 4 years including 48 issues of JDD and 4 editions of The Derm Directory, it was time to move on.  I didn't want to go back to pharmaceutical sales or marketing, but wasn't quite sure what to do next using the skills I had acquired over the last 8 years.
The Birth of Goldman Marketing Group
Ironically, I ran into Dr. Rebecca Fitzgerald at the annual American Academy of Dermatology Meeting.  She was a physician I worked closely with while at JDD for many years.  Her practice was local and she needed marketing help, so I agreed to come on board and see what I could do!  I figured I had worked in every other avenue of the dermatology industry, I grew up working in my father's practice, and I had a marketing background, so taking on this new challenge was exciting!  Very quickly I was able to see the holes in her marketing strategy and make improvements that immediately impacted the bottom line.   From a new logo, stationary and menu of services to hardback before/after picture books and a DVD reel for the waiting room to social media marketing and online reputation management to process improvements and phone training, I was able to quickly gauge the ROI and refine strategies accordingly to help her practice be even more successful than it already was.
Within a few months her colleagues started to notice and I took on my 2nd client.  After a few more months my desire to continue learning about all aspects of medicine was fulfilled when I was able to bring on doctors of other medical specialties.  First to facial plastic surgery, then ENT, then general plastics.  At this point I needed help, and hired my first assistant.  The was truly the beginning of Goldman Marketing Group.
At first we outsourced much of our graphic design, video production, website development and SEO, but quickly realized that the only way to get the job done in at the high quality level we needed was to handle it in-house.  We went on to hire specialists for each area of the business and today are proud to have a team of 30 enthusiastic young individuals.  Despite much interest from non-medical professionals, we have stayed true to our roots and work exclusively in the healthcare arena.  Working with so many different medical specialties, practices of all different levels and sizes, as well as facilities from every corner of the country has allowed us to develop unique protocols to ensure we produce the most effective results for each client.
Goldman Marketing Group Today
We treat every single doctor as an individual as no two practices have the same needs.  Some are looking to expand and bring on additional practitioners, some are looking to carve out a niche and bring in patients from around the world, some want to go out-of-network with insurance, some want to improve their online presence and others just want to increase their revenue.  Regardless of the end goal, we work to strategize a unique plan to help achieve the desired goals.
Although we are a consulting firm at the core, we also work to execute ideas from start to finish.  This means that not only might we recommend a patient outreach campaign to promote X, Y or Z in the practice, but we can also design the print collateral, write the content for the website, send out the email blast and train the front desk how to answer questions on the phone.  Furthermore, since we are involved in every aspect of marketing as well as inside the practice at the base level, we are able to track the results of each campaign to ensure marketing dollars, time and energy are being spent as effectively as possible.
Goldman Marketing Group continues to evolve as necessary to meet the needs of our clients in the evolving world of medical marketing.  We spend countless hours keeping abrast for the latest advances in software, technology and strategies in the fast-paced world of marketing.  In 2013 we opened up our concierge contact center to answer the phones and handle all of the incoming leads for practices looking to either outsource the management or in need of a higher conversion rate.
On the website and SEO side, we continue to evolve our strategies to ensure our client's websites are not only beautiful and educational, but also stay ahead of the curve and provide lasting results no matter how many updates google makes to its algorithm.  In terms of video, we continually upgrade our equipment, post production abilities and video ranking strategies to provide the highest level of video marketing available in the marketplace.  With social media and online reputation management, we stay abreast of the latest techniques available to ensure these social platforms work in favor with the rest of the marketing campaign.  In print marketing and branding, each brochure we design and create is better than the last.  Our concepts, aesthetic and production along with our innovative printing techniques are comparable to the best design firms in the country.
We are honored that our entire business is generated through word-of-mouth.  Our reputation is of the utmost importance and therefore we always make sure every single client receives the highest quality of marketing services necessary to help achieve their goals.
We look forward to working with you,
~ Risa