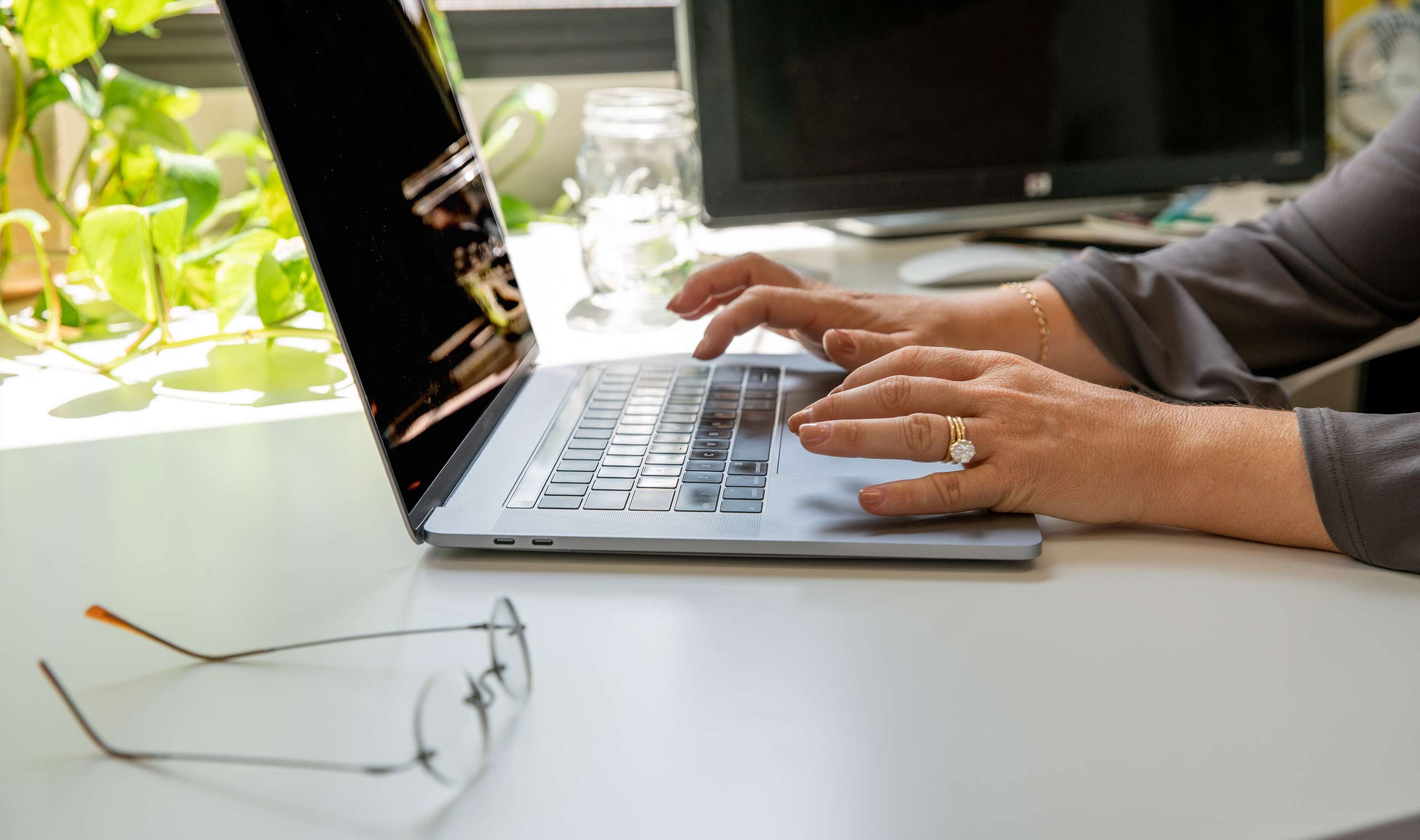 GMG's philosophy offers CMO level strategy and multi-channel marketing all under one roof.
Our Services
Website Development, Management
SEO
Branding and Print Marketing
Online Reputation Management
Social Media Management
Video Marketing
Practice Management
Business Development
PPC
RealSelf Marketing
Content Marketing
Email Marketing
A website is the public face for your business, and patients will often make assumptions about your practice just from its look and layout. Goldman Marketing Group's website development specialists will help you create a site that provides an optimal experience with a strong focus on conversions. If you already have a current site that you'd like to take to the next level, we can help implement enhancements to improve user experience and conversion rates, expand the navigation plan and flow for each type of user visiting the website, analyze the website framework, and much more.

Learn More About Website Development
Whether you know it or not, SEO is the backbone of your practice. After all, what's the use of a beautiful site if no one can find it? Whether creating a brand-new website or simply revamping your current site, Goldman Marketing Group will ensure that you rank in Google, Bing, Yahoo, and other search engines. Through a combination of on-page and off-page SEO techniques, including unique, SEO-rich content and website speed-testing and load time optimization, our SEO experts will put your site in front of the eyes of interested patients.

Learn More About SEO
Gold Studio, the internal design studio of Goldman Marketing Group, is your go-to stop for all design and print-related media work. In addition to logo and brand development, Gold Studio specializes in creating brand guidelines that ensure consistency and cohesiveness among all future marketing materials. Our beautiful designs can be utilized across both print and digital marketing media, helping your newsletters, rack cards, menus of services, and in-office materials match the professionalism your patients expect.

Learn More About Print Marketing
Yelp isn't just for restaurants! The vast majority of the patients check online reviews before committing to a doctor, which means it's important to have a positive online presence. Goldman Marketing Group will optimize and update listings with full content, pictures, and backlinks on every major doctor review website that ranks on page 1 or 2 of Google. Our reputation management team will not only make sure that your information is accurate across hundreds of local listing site, but also re-train staff and implement new processes and procedures to help avoid any negativity in the first place, helping your practice outrank and outperform the competition.

Learn More About Reputation Management
Having a robust social media platform is important for SEO, patient retention, and cross-marketing within your current patient population. By developing a thoughtful, cohesive, and executable social media strategy and plan for in-house staff to execute (including Facebook advertising and Instagram sponsored posts), GMG will help cement a strong standing for your practice across all relevant social media platforms. Other strategies include daily monitoring and consulting with in-house social media personnel, 1-5 weekly posts on each social media platform to increase exposure and interactions, and monthly reports on social media tracking, trends, and overall success.

Learn More About Social Media Management
Due to the ubiquitous nature of YouTube, having a robust YouTube channel with interesting, informative content is critical to your practice's reputation. Not only do these videos help patients interact with your practice on a personal level, they play a critical role for SEO. If your current YouTube page is empty (or nonexistent), GMG's video production team can perform a full video shoot production, complete with multiple angles, sound, lighting, directing, and management, further cementing your practice's reputation for professionalism and expertise in the eyes of current (and future) patients.

Learn More About Video Marketing
A positive patient experience is fundamental to a successful marketing campaign. However, your marketing spend might be for naught if a patient's first impression on the phone is a negative one. Additionally, both patient retention and word-of-mouth referrals are contingent upon visitors having positive experiences in your office. GMG's practice management team will make suggestions on process improvements for scheduling and back-office flow and develop in-office protocols to increase efficiency. Moreover, we will provide advanced phone and customer service training for staff, strategize on business development opportunities for continued practice growth, offer patient satisfaction surveys to gauge patient experience with analysis and suggestions on how to improve the practice, and more.

Learn More About Practice Management
Public Relation
Public Relation, consectetur adipiscing elit. Maecenas vel vestibulum erat. Nam dapibus magna lectus, eu eleifend ligula faucibus ac. Aliquam elementum vehicula ornare. Etiam pretium arcu sit amet arcu mattis laoreet. Proin lacinia, neque non blandit pharetra, augue mi tincidunt dui, vitae mattis nulla magna id odio. In varius magna sed magna auctor ullamcorper.
At its core, Goldman Marketing Group is a consulting firm focused on developing your business and increasing your practice revenue by attracting new patients, retaining existing patients, and cross-marketing to existing patients. Our comprehensive approach makes it easy to implement a customized marketing and business development strategy with measurable results. Ample time will be spent assessing goals, designing marketing programs, implementing and executing the plans, and tracking the return-on-investment closely.

Learn More About Business Development
Goldman Marketing Group's AdWords-certified specialists are experts at setting up and maintaining Google pay-per-click (PPC) campaigns. These ad campaigns target users who are interested in your products and/or services, helping you gain quality, relevant leads. In addition to targeting specific markets with the campaigns themselves, our specialists will also custom-design a conversion-optimized landing page branded to your business and specific needs.

Learn More About PPC
RealSelf Marketing
To attract new patients to your practice, we will focus on online marketing through RealSelf, a community-driven website where patients can ask questions to doctors. Our RealSelf team will perform daily management duties for your account, including answering patient questions, posting before and after photos, building a strong RealSelf rating, and further expanding exposure to attract new clients. The end result? A strong RealSelf reputation without having to sacrifice time spent on live, in-person patients.

Learn More About RealSelf Marketing
It's true what they say: "content is king." In addition to supplying your website with brand-new, 100% unique content, Goldman Marketing Group's content marketing department can expand your content where necessary, ensuring that it's not only optimized for SEO purposes, but helpful and informative to readers alike. With a focus on the latest trends and relevant topics, our content is conversion-driven and optimized to increase website retention.

Learn More About Content Marketing
Email marketing campaigns are a great way to retain existing patients. By highlighting specials, treatments, and new office personnel, monthly newsletters help engage customers and help keep your office and brand fresh in their minds.

Learn More About Email Marketing
examples of our work