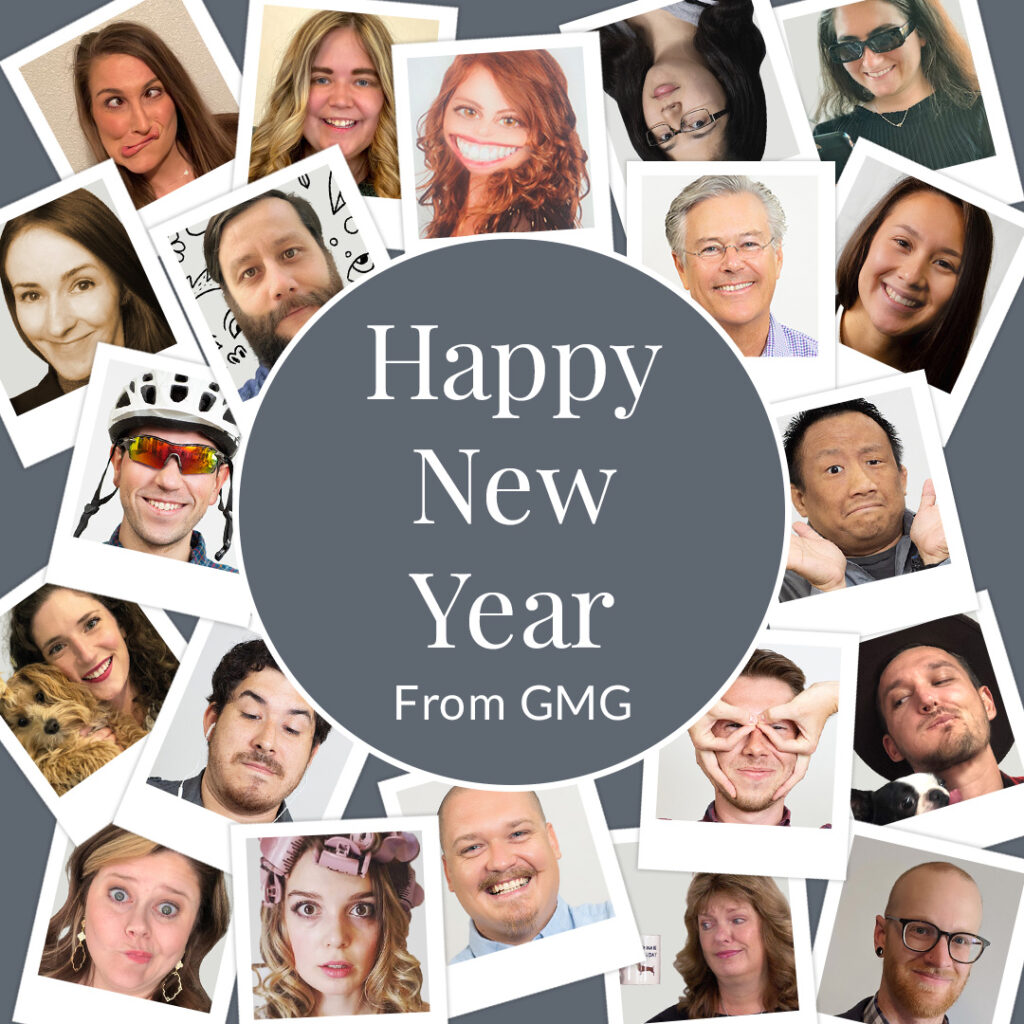 Goldman Marketing Group acts as your in-house, full-service marketing team.
We have specialists for every major area of marketing, so you get a full team working to support your needs. Each team member has been specially trained to understand marketing inside of the medical industry. Best of all, since everything is done under one roof, you are guaranteed a very consistent and cohesive marketing strategy.
We focus on developing your business and increasing your practice revenue in three main areas:
Attracting new patients
Retaining existing patients
Cross-marketing existing patients
Unlike other companies that address only certain aspects of marketing, Goldman Marketing Group offers a business development model that is all encompassing. Our comprehensive approach makes it easy to implement a customized marketing and business development strategy with measurable results.
Risa Goldman Luksa, founder and president of Goldman Marketing Group, has been working in medical sales, marketing and business development for over a decade, including pharmaceutical sales, product management, business development, medical education sales and publishing.
Risa has been published in Skin & Allergy News, Currents by the American Society for Dermatologic Surgery, SURGE by the American Academy of Cosmetic Surgery, Family Practice News, Front Line Medical Communications, Vein Magazine, Nursing Consult and Clinical Psychiatry News, and lectures on marketing at medical conferences around the world.
Learn more about Risa Goldman Luksa on Linkedin. Read Risa's article, Your Waiting Room is an Extension of You, published in Skin & Allergy News. And read her story of The Birth of GMG.
LET'S TALK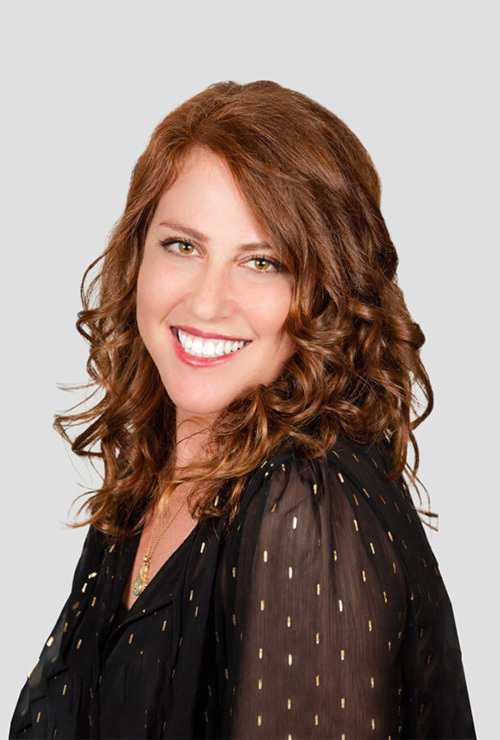 Risa Goldman Luksa
Founder & President
Risa Goldman Luksa is Founder and President of Goldman Marketing Group, a professional consulting firm and marketing agency exclusively serving the healthcare industry.
Risa has been working in medical marketing, sales, and business development for 20 years, including leadership roles in business development, operations, product management, pharmaceutical sales, medical education sales and publishing.
Risa has been published in dozens of medical publications including Skin & Allergy News, Currents by the American Society for Dermatologic Surgery, SURGE by the American Academy of Cosmetic Surgery, The Journal of Drugs in Dermatology, Family Practice News, Front Line Medical Communications, Vein Magazine, Medical Association of Georgia Journal, Nursing Consult and Clinical Psychiatry News.
She is honored to be invited to speak and lecture to physicians at medical conferences around the United States and internationally, including the American Academy of Cosmetic Surgery, Maui Dermatology, Scale – Tennessee Laser & Medicine Dermatologic Society, American Academy of Facial Aesthetics, Virgin Dermatology, New Dermatology, American Society for Dermatologic Surgery, and on a smaller basis as consulting for pharmaceutical and medical device companies.
But her biggest joy in life is being the mother to 2 beautiful children (Devi – 6 and Axton – 4) and enjoying her free time traveling around the world and at home on the beach in San Diego, California.
Learn more about Risa Goldman Luksa on Linkedin
Three Fun Facts
Beach bum and mermaid at heart
Passionate 3rd world traveler
Adrenaline junkie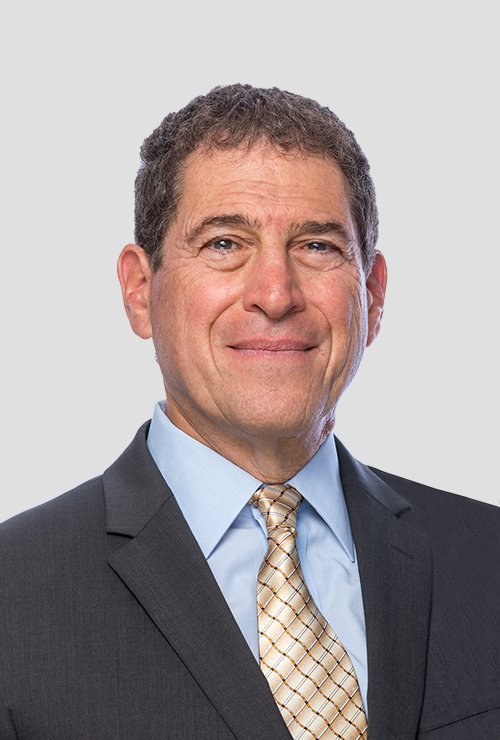 Mark Jaffe
Strategic Consultant
Mark has successfully served as a catalyst for growth in the industries of technology, entertainment and consumer products for over thirty years. Now, he has translated that expertise into a successful practice enabling CEOs to strategically grow their companies by realizing and leveraging their company's true, core value propositions into new, sustainable and profitable revenue streams.
While head of Walt Disney Records, Mark capitalized upon his knowledge of the pop and family entertainment marketplace to grow the company's revenue line from $30 million to $120 million over a five-year period. He was also intimately involved in the rollout and expansion of The Lion King, Beauty and the Beast, Aladdin, and The Little Mermaid franchises during this time.
He also founded and grew Ecadia, a company that successfully developed and sold enterprise software focused upon buying decision systems technology for internet-based B2C and B2B commerce. Subsequently, he spearheaded the growth of Audit Integrity, a financial services software company that assesses the accuracy of corporate financial disclosures for accounting firms, governmental regulatory agencies, D&O insurance companies, and the investment community.
Mark received his Bachelors of Arts Degree in Communications from UCLA and his Masters of Business Administration in Marketing/Finance from the University of Southern California.
Three Fun Facts
Spent four nights with a tribe of former headhunters on the island of Borneo
Wrote the lyrics to a Top 100 single in the United States
Finished both the New York and Los Angeles marathons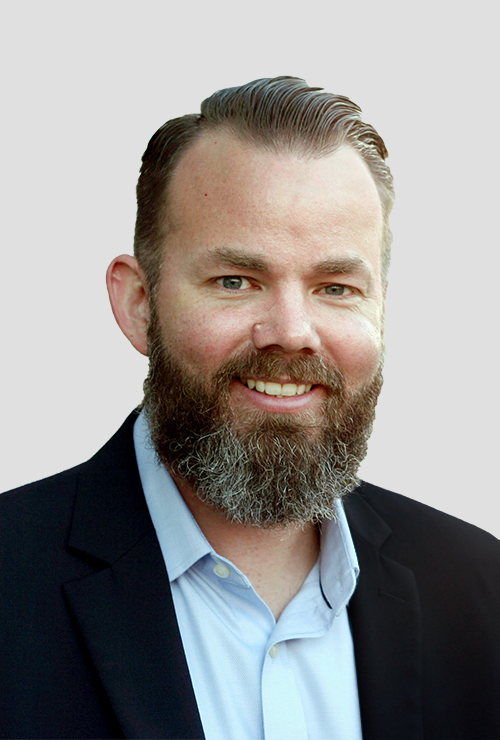 Nathan Kloster
Controller
After serving with the United States Marine Corps, Nathan attended The Ohio State University where he earned his Bachelor of Science in Business Administration with an emphasis on Accounting. Nathan has over 15 years of experience in financial planning and analysis, treasury management, strategic finance, and taxation. He leads the accounting and finance functions for Goldman Marketing Group.
Three Fun Facts
Has a Bernedoodle named Bernie
Wakes up at 4am even on weekends
Built his first car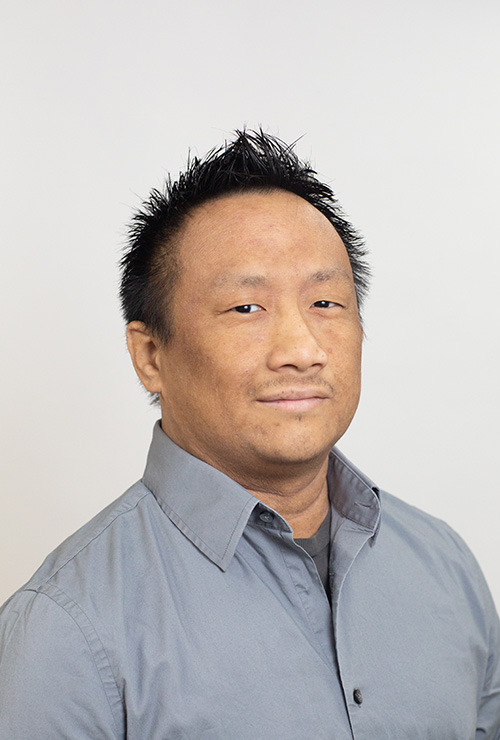 Darren Chow
Director of Lead Generation
Darren has more than five years of online marketing experience in multiple approaches including: On-page Optimization, Off-page link building, Google Adwords, Site Analysis, and Advertising. For Goldman Marketing Group, he coordinates, plans, and executes search engine optimization efforts to maximize highly-convertible organic visitors. Prior to Goldman Marketing Group, Darren had developed his passion for marketing with the Disney Theme Parks as a Merchandising Administrative Lead.
Three Fun Facts
Father to two fur-babies and two non-fur babies
Wrestles with sweaty guys twice a week
Joined the New California Republic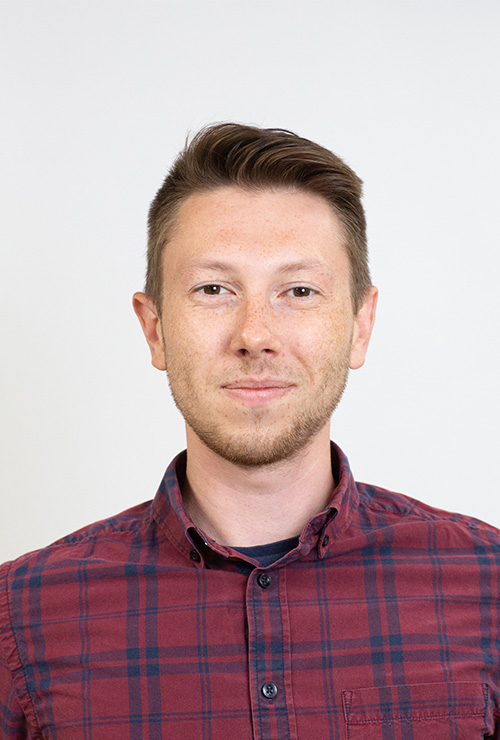 Andrew Cepukas
Director of Web Development
Andrew graduated from Vilnius Gediminas Technical University, Lithuania, focusing on multimedia and computer design. Obsessed with technologies from the first time he touched a Gameboy knock-off, he builds his pc as a hobby and websites as a profession. Andrew is responsible for overseeing web development as the Director of Website Development at Goldman Marketing Group and strives to make the web a better place for everyone, one website at a time.
Three Fun Facts
Fluently speaks 3 languages
Thinks math problems are fun
Misses the headphone jack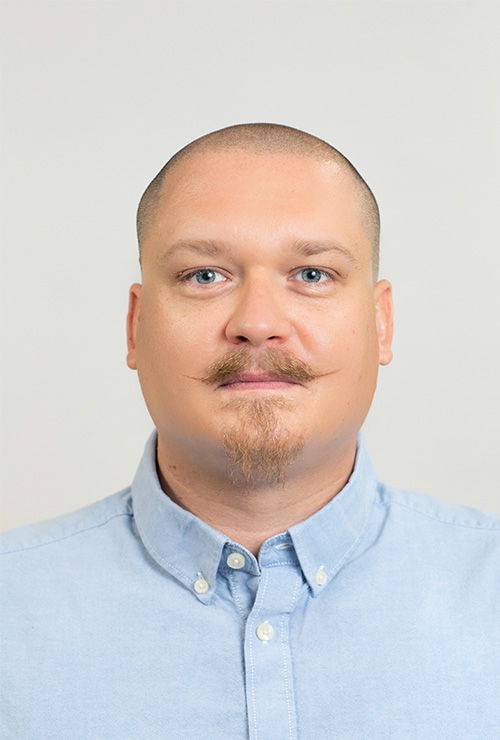 Bart Kowalski
Director of Art


Bart is a designer and director of creative teams with over fourteen years of extensive experience in on-line and off-line advertising. He has a Master of Arts diploma in Applied Social Psychology, with specialization in Advertising and Business Psychology. He combines behavioral and cognitive psychology theories with latest marketing trends to provide the best designs and user experience solutions for our clients. He is a member of the One Club and the American Institute of Graphic Arts – Los Angeles Chapter. Bart is responsible for managing the in-house Art Department.
Three Fun Facts
Former Polish American-Football League player
Almost became a Glam Rock Legend
Wants to be a horse breeder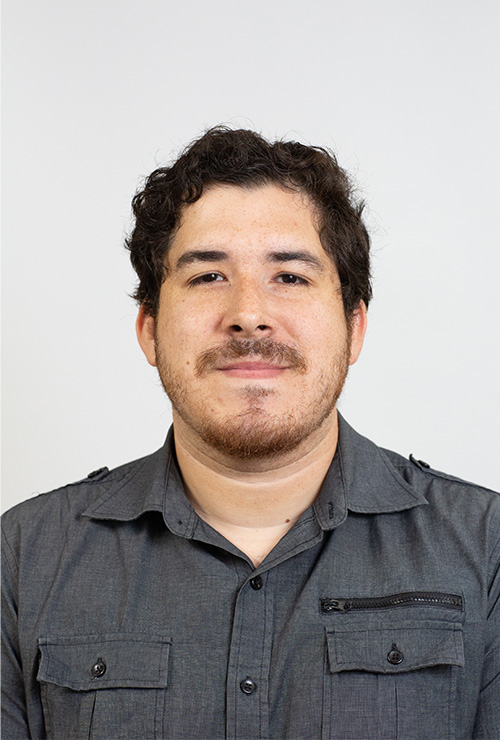 Michael Zamora
Design Manager
Michael completed his undergraduate studies at California State University Northridge, where he majored in Art with a concentration in Graphic Design. During his time at CSUN, Michael worked both on and off campus as a graphic designer for various companies. Before working for Goldman Marketing Group, Michael worked freelance for a variety of clients in many different fields. With Goldman Marketing Group he focuses exclusively on website design.
Three Fun Facts
Only child
Green tea drinker
Pro wrestling fan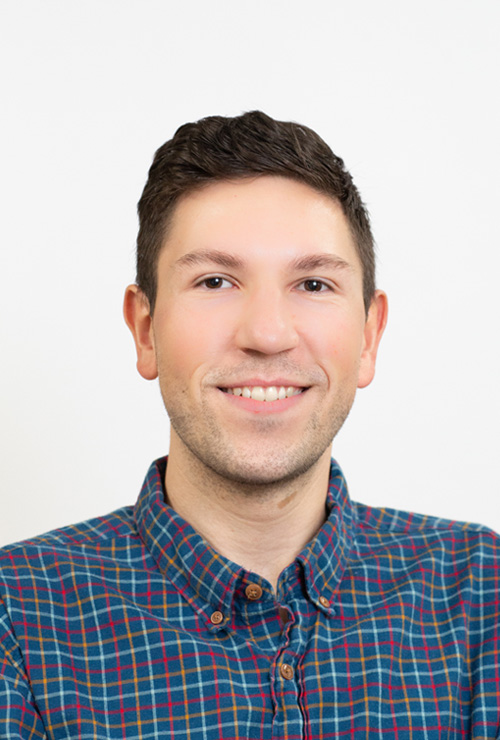 Chris Cote
Email / ORM Manager
Born in Toronto, but raised in Virginia, Chris received his bachelor's degree in marketing from James Madison University. He started his career here at Goldman Marketing Group where he offers a fresh take in digital advertising, specializes in outside-the-box email marketing, while managing and maintaining our client's online reputations.
Three Fun Facts
Favorite food is orange chicken
Hockey fanatic
Born in Canada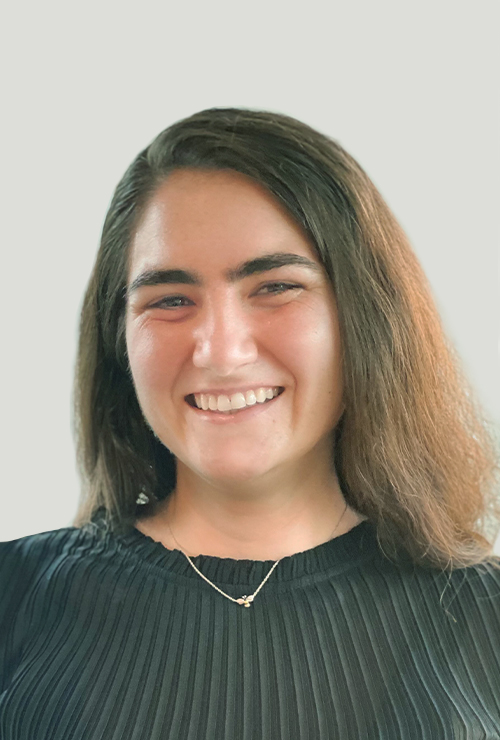 Marissa Marietta
Content Marketing Manager
Marissa was born and raised in Southern California, and she completed her undergraduate at Loyola University Chicago, earning her bachelor's degree in Film and Digital Media, with a minor in marketing. Before starting at Goldman Marketing Group, she worked with influencers and filmmakers on enhancing their social media and brand presence, as well as strategizing new ways to diversify brands. As a content marketing coordinator, Marissa enjoys finding new creative ways to boost social media presence and engagement by differentiating our clients from their competitors.
Three Fun Facts
Went vegan in the beginning of 2018
Adopted a cat named Zaya
Obsessed with cherry juice
Vivian Glazier
Account Manager
Vivian was born and raised in Fort Worth, Texas. She graduated summa cum laude from the University of Oklahoma, where she was recognized on the Letzeiser Honor List, received the Mary Gray Thompson Award for Outstanding Contributions to the Weitzenhoffer Family College of Fine Arts, and was awarded the Van Heflin. Besides being an academic go-getter, she loves communicating and working with people. As a vibrant creative and passionate storyteller, she believes everyone has a story to tell and looks forward to working with clients to hone theirs.
Three Fun Facts
Self-published two poetry books and is also an actor
Drives a car that was previously owned by her great-grandmother, grandmother, and mother
Trained in Single Sword and Unarmed combat for the stage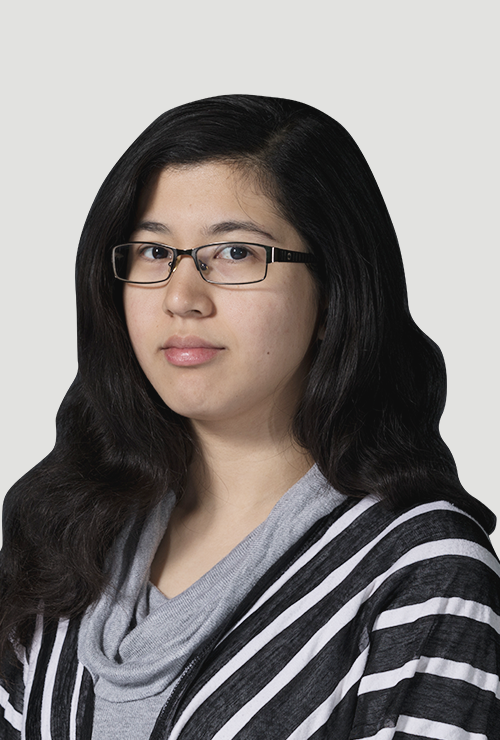 April Lima
Website Maintenance Manager
April received her bachelor's degree at California State University, Northridge. She majored in Computer Science with a heavy interest in front-end web development and some graphic design. April has been working as a front-end web developer since graduating. When she's not at work, she's most likely gaming, biking, or hiking.
Three Fun Facts
Loves to go axe-throwing
Lost count of how many kinds of tea she has at home
Is a Pokemon trainer at heart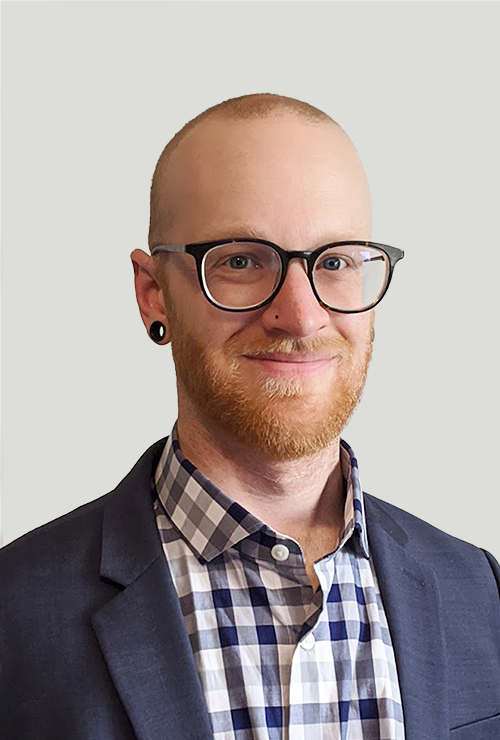 Nick Furnal
SEO/SEM Manager
Nicholas is a Senior Digital Marketing Specialist with more than 6 years of experience. He helps clients increase their digital presence by creating and implementing analytics-based SEO strategies. His specialty is problem solving and turning challenges into opportunities. When Nicholas isn't busy helping clients optimize their digital portfolios, he enjoys playing guitar, woodworking, and spending time with his family.
Three Fun Facts
Signature dish: Cinnamon Toast Crunch
Creates YouTube content on woodworking
Owns a mailbox that looks like his house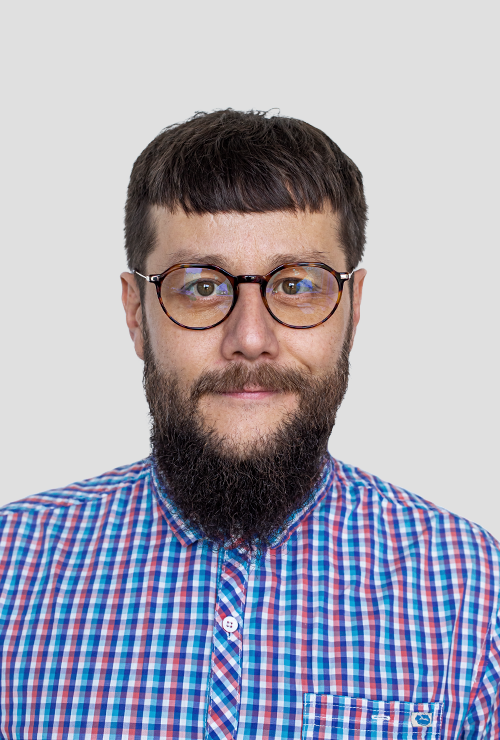 Rad Rzepecki
Senior Graphic Designer
Rad is a Senior Graphic Designer with over 12 years of experience in marketing and product development. He worked for Berlin and London-based startups focusing on outstanding user experience. Rad specializes in the creation of wireframes, prototypes, animations, and interfaces for iOS and Android apps. He is also a talented cartoon illustrator.
Three Fun Facts
Studied Philosophy
Qualified forklift driver
Can't use binoculars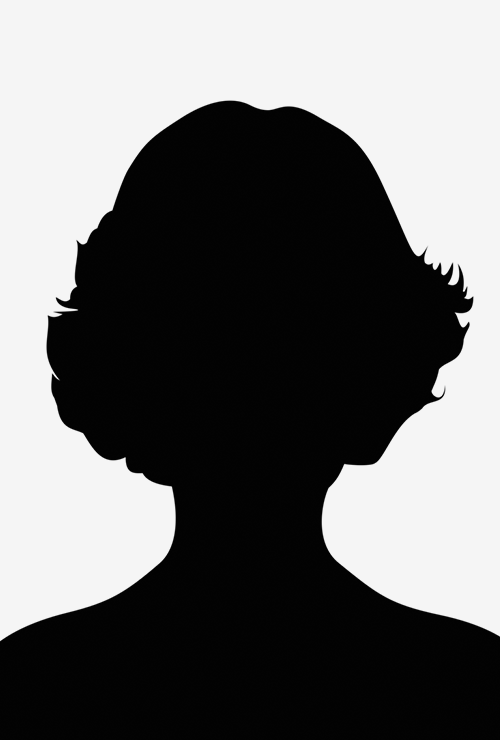 Emily Stonier
Senior Account Coordinator
Hailing from the midwest, and upholding the "midwest is best" state of mind, Emily was born and raised in Illinois, where she later graduated from Trinity Christian College with a Bachelors of Arts in Business Communications. Emily is a creative, an explorer, and a people-lover at heart. In her free time, you'll find her writing, making music, exploring a new city, or making a new friend. Emily works on the account team at Goldman Marketing, and strongly believes that good relationships are the key to business.
Three Fun Facts
Once wrote and directed a multi-media play
Can easily recite any scene from Forest Gump, often does
Doesn't understand why pizza is made with tomato sauce when other sauces exist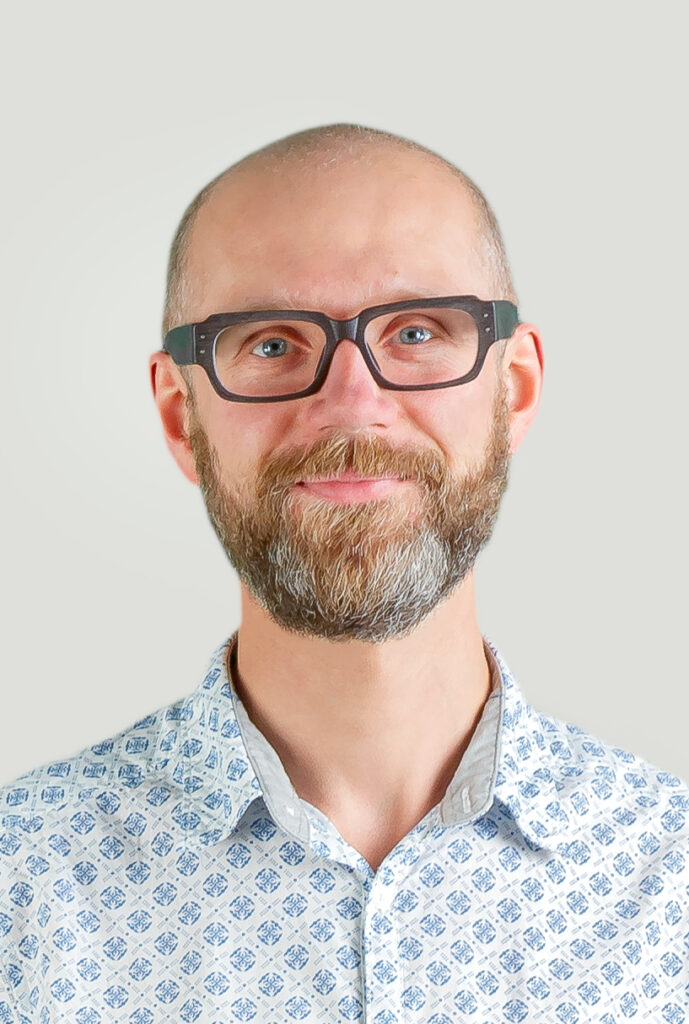 Dawid Palen
Senior Graphic Designer
Born in the Subcarpathia Province in Poland and raised in Europe, Dawid is a graphic designer with over ten years of experience in the field. He has a dizzying variety of projects under his belt for Fortune 500 List companies, small and medium-sized enterprises, non-profit organizations, and startups. He enjoys sharing his knowledge by speaking at conferences and running workshops and has also taught graphic design at several universities in Poland and abroad. Dawid was a co-host of Creative Mornings/Krakow and an organizer for Behance Reviews Krakow.
In his spare time, you will find him on a hike in the woods or reading a good book.
Three Fun Facts
Can teach you how to use fire steel
Used to hitch-hike across Europe
Led a polish punk-rock band named "Emperor's Socks"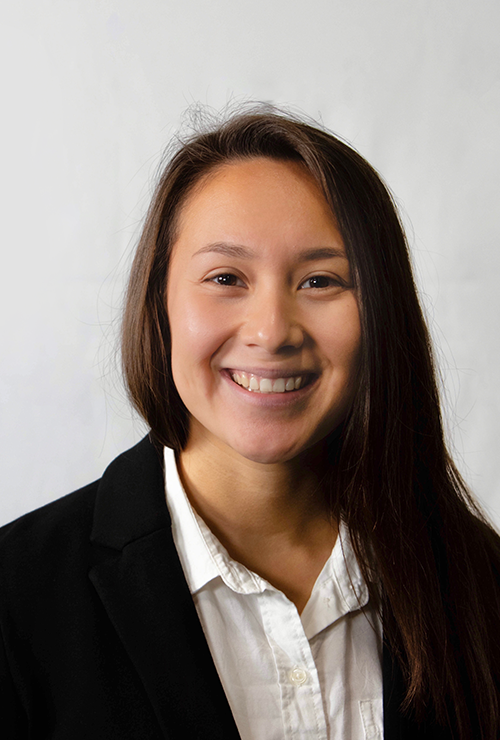 Alie Louie
Digital Marketing Coordinator
Originally from the East coast, Alie received her bachelor's degree in Communication Studies from Plymouth State University in New Hampshire. She concentrated in professional communication which is where she discovered her interest in marketing and connecting with consumers. After spending long, cold winters in New England, Alie booked a one way ticket to sunny California to join Goldman Marketing Group. Here, she enjoys supporting our clients through all components of digital marketing.
Three Fun Facts
Plays ice hockey
Has flown a plane
Self-proclaimed dog whisperer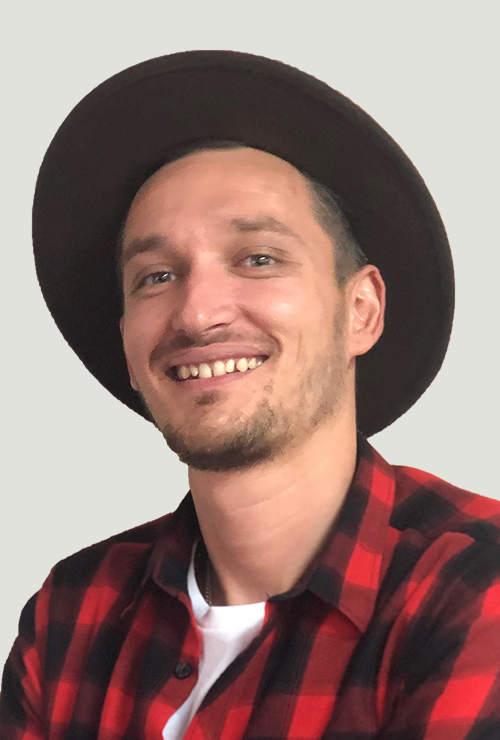 Andy Gadisauskas
Web Developer
Andy is a traveler in the heart and the geek in the brain. He has traveled across the world, living in multiple countries. Andy received his Bachelor degree in Lithuania in Computer and Operation Systems. He then traveled to Australia to get more skills and knowledge. He also has degrees in Web Development, Marketing, Business Management and Leadership like a real geek 🙂 Andy also loves surfing, camping, being a good person in general and he hates coriander very very much!
Three Fun Facts
Coriander should be illegal!
I love surfing
Meditation is the new cool 🙂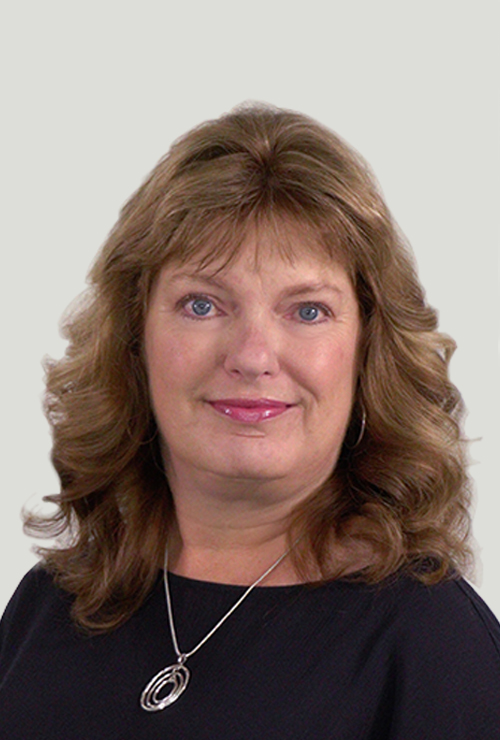 WENDY TRAVIS
Content Coordinator
A Colorado native, Wendy earned her degree in journalism from the University of Colorado in Boulder before working in a variety of industries. After marriage and three children, Wendy returned to her first passion, writing and story-telling. She has spent more than 14 years producing content for the cosmetic dermatology and surgery space, honing her expertise in the latest treatments and procedures. Working with the crack content team at Goldman, editing websites, writing blogs, and managing photo galleries, is her perfect fit.
Three Fun Facts
Avid Colorado sports fan, especially loves basketball

Thinks dachshunds are far superior to all other dog breeds

Creates masterpieces from yarn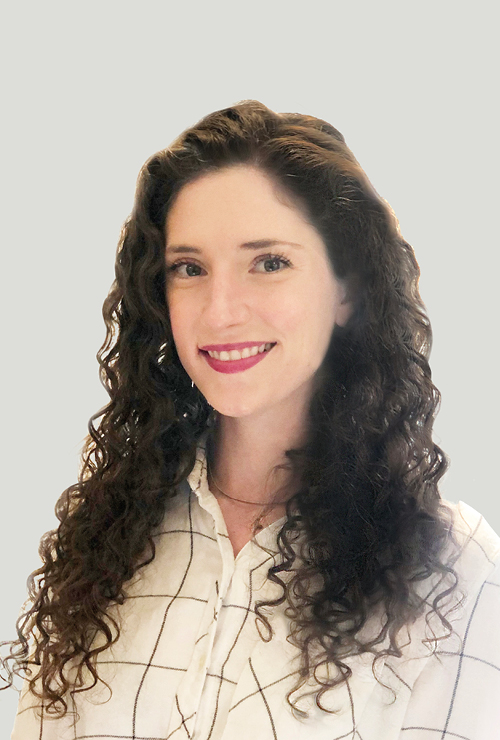 Sabrina Raine
Content Marketing Coordinator
Sabrina was born and raised in the Bay Area, California, where she attended St. Mary's College of California. After graduating with her Bachelor of Arts in English Literature, she began working as a web content writer. Sabrina enjoys connecting with consumers through all types of easily digestible content, but healthcare has always been her topic of choice. In 2016, Sabrina decided to swap the Bay Area heat for Seattle's infamous rain — and she's been there ever since. In her free time, she enjoys running, cooking, reading, and playing with her puppy.
Three Fun Facts
Loves to run and go for walks
Drinks a lot of coffee
Listens to a lot of crime podcasts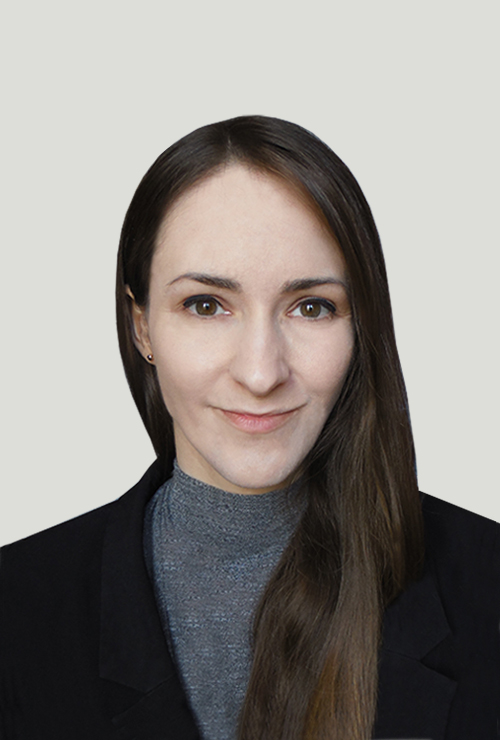 Ewa Brudny
Graphic Designer
Ewa was born and raised in Poland. She graduated from University of Silesia in Cieszyn with a master's degree in Design and Visual Communications. She also studied in Kirchliche Pädagogische Hochschule in Graz, Austria. She is a driven visual graphic designer, dedicated to support companies in expressing their individuality and helping them succeed in the marketplace. As a creative spirit, Ewa is driven by a short quote: if you really want something, you will find a way.
Three Fun Facts
Alpine Skiing Champion of her home village
Visited 21 countries
In love with chicken tacos and guacamole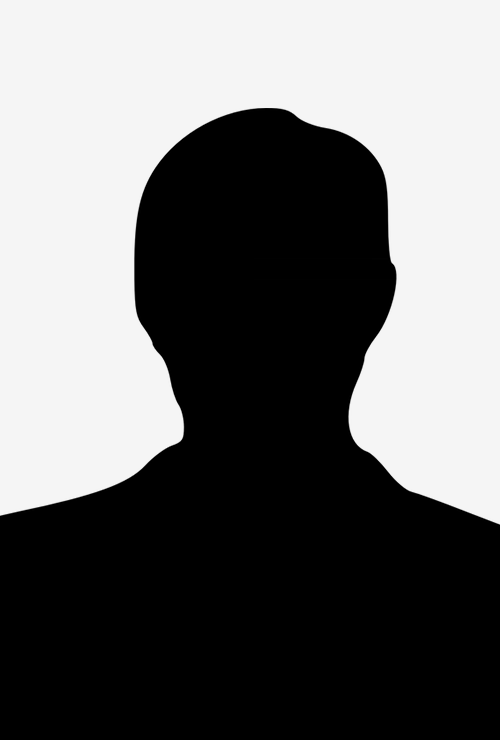 Ben Dowd
Digital Marketing Coordinator
Ben received his bachelor's degree in advertising from East Tennessee State University. Born and raised in the picturesque mountains of North Carolina, he is eminently distrustful of the pristine beauty of the natural world. Ben is a writer, videographer, and musician, and he aspires to bring a creative perspective to any and all of his professional endeavors, from marketing, to PR, and beyond. He currently resides in Tennessee with a pair of particularly malevolent cats.
Three Fun Facts
Has an intense, irrational fear of mythical sea creatures
Is an amateur cheese-maker
Has petted an opossum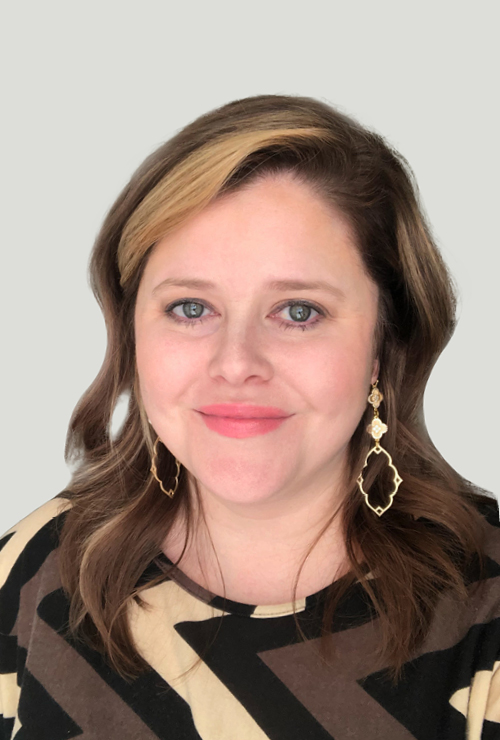 Ashley Pierce
Account Coordinator
Ashley earned a Bachelor's Degree in Marketing from the University of Southern Mississippi. She has a wide range of experience, ranging from banking to transportation to healthcare marketing. Having experience in a variety of industries has allowed her to grow her skillset and discover her passions. Ashley loves painting, writing and playing the piano and is a true creative at heart. She strives to use her abilities to create client experiences that are both memorable and fulfilling.
Three Fun Facts
Puts her Christmas tree up before Thanksgiving
Loves a good Netflix binge
Would always rather be at the beach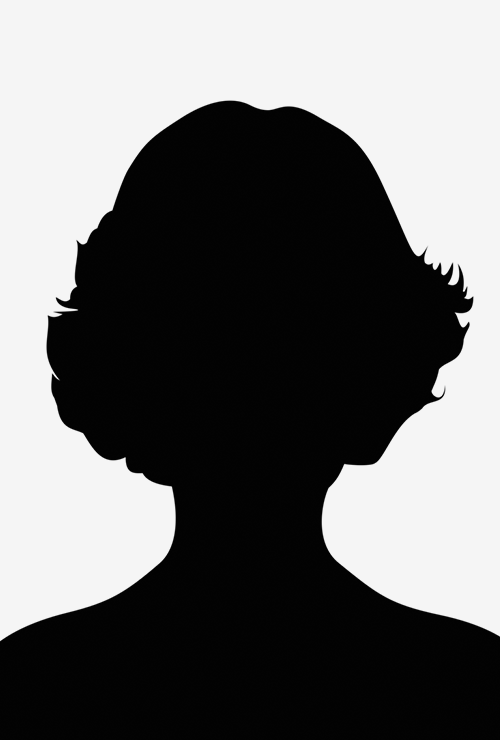 Maya Plastinina
SEO/SEM Specialist
Maya received her Computer Science bachelor's degree at Izhevsk State Technical University in Russia. After graduating, she started working as a content writer, later changing her scope of work to SMM and PPC. At 23, she decided to leave her home country in pursuit of her dreams and moved to Los Angeles. In her spare time, Maya loves playing and developing computer games and writing fantasy stories.
Three Fun Facts
Vegetarian of 10 years
Avid RPG player
Develops video games in her spare time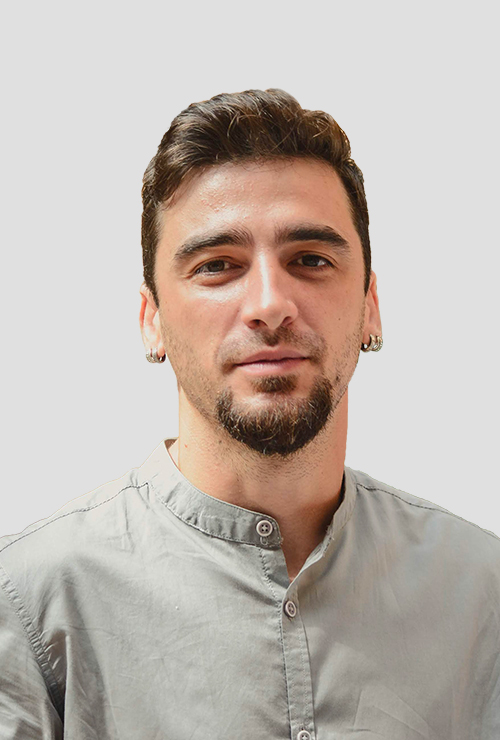 Florin Cojocaru
Web Developer
Florin is a mountain biker, guitar player, and web developer enthusiast who likes searching for the latest and greatest in digital media.
With over 6 years of experience in the industry, he considers himself a fast learner and a person who looks out for new challenges.
Florin's passion for outdoor activities, art, and photography enable him to see things through different perspectives, influencing the work he puts in while keeping an open mind and being positive about what's to come.
Three Fun Facts
Spends too much money on bikes
Wants to live in the woods
Always overthinking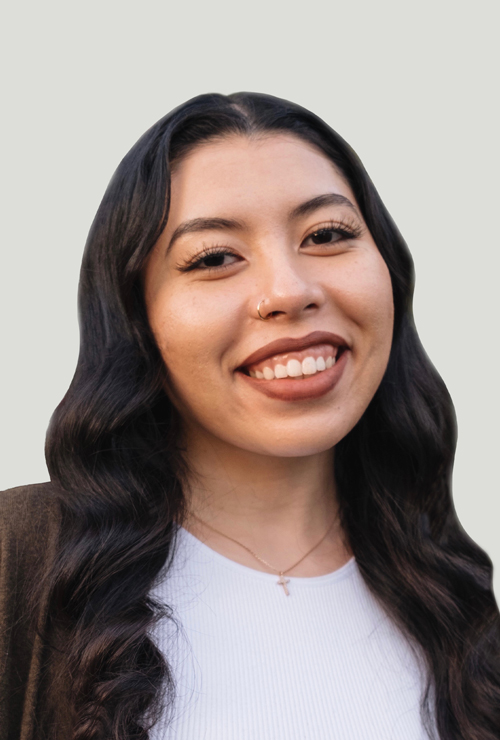 Natalie Burgos-Rodriguez
Content Marketing Coordinator
Born and raised on the east coast in Woodbridge, VA, with family roots in Honduras, Natalie is excited to be part of our team as a Content Marketing Coordinator. Having a bachelor's degree in Strategic Communications with a minor in Journalism, she loves being able to use her creativity to connect with a variety of audiences. She enjoys being the bridge that connects and transforms curiosity into connection through the power of social media marketing.
Three Fun Facts
Her favorite music artist right now is Cleo Sol.
Baleadas are her #1 comfort food.
She adores her nephew, her dog named Dulce, and the beauty of nature.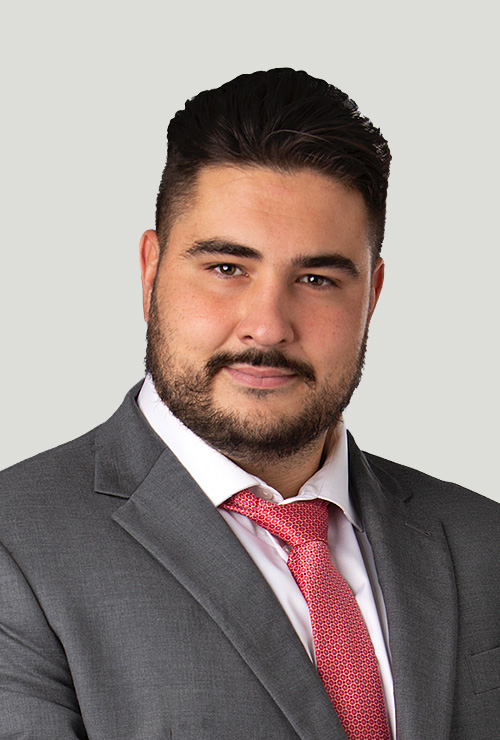 Kristian Megowan
Account Coordinator
Hi, my name is Kristian Megowan, and I'm 26, from Moorpark, California. My favorite things in this world are my beautiful wife, four loving animals, and my baby girl on the way. I love to stay active so I can eat as much unhealthy food as humanly possible. My ideal Sunday would consist of a round of golf, a plate of chicken wings, and a Los Angeles Rams victory!
Three Fun Facts
I have many animals

Former college athlete

Knows the best taco truck in town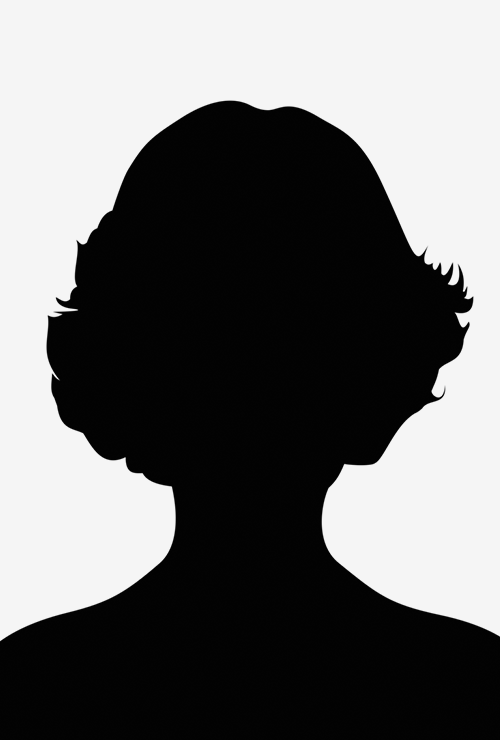 Elle Broosan
Accountant