GMG Approach
At Goldman Marketing Group, our approach is comprehensive and customized for each and every client. There is no cookie-cutter winning formula. Every specialty, every city, and every practice is unique.
We start by having a strategic discussion to learn more about your practice and brand, what type of marketing you have done in the past, and what your long-term goals are. We also discuss what tactics you feel have worked and where you are looking to improve. Second, we assess your competition and your current online presence (from your branding to your website, online reputation, and search engine optimization (SEO). Lastly, we present a comprehensive strategic marketing plan with the initiatives we feel are necessary to achieve your marketing goals.
Since we offer a wide array of services, the marketing plan may include multiple components, but they will always focus on three main areas:
Recruiting new patients
Retaining existing patients
Converting patients
Process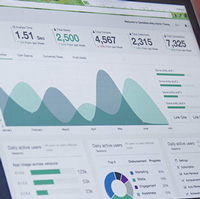 Brand, Market
& Competition Analysis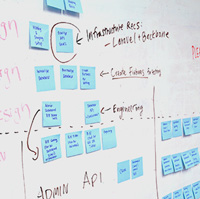 Messaging, Strategy
& Tactical Planning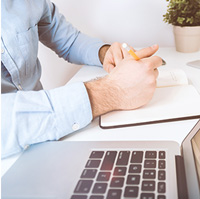 Execution
& Implementation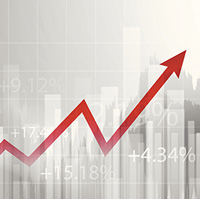 Performance Monitoring
& ROI Measuring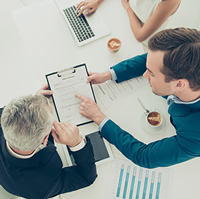 Conversion Optimization
& Business Development
Recruiting New Patients
In order to recruit new patients, we may recommend the following strategies, SEO, pay-per-click ads (PPC), Facebook advertising, online reputation management, Yelp advertising, RealSelf marketing and advertising, content marketing, and website development and optimization. We also offer outbound call campaigns to reactivate old patients, patients who are due for their next appointment, patients who have loyalty points expiring soon, or patients that should be made aware of new products or services offered.
Patient Retention
To retain patients, we may consider implementing email marketing, social media marketing, patient satisfaction surveys, customer service training, and practice management. Your branding also plays an important role as we want a clear identity and image to be in every patient's mind that is consistent, from your online presence to the inside of your practice.
Converting Patients
To convert patients, we may recommend potential strategies, such as updated intake packets, including a cosmetic and medical questionnaire, take-home pamphlets, folders and brochures, hardback waiting room books; DVD reels, and other types of sales collateral.
Lastly, since all patient recruitment techniques drive new leads to call or email the practice, we also offer concierge contact center services, including handling new patient phone calls and email inquiries, or call recording analysis, secret shopper emails, and even retraining your existing staff.
There are also foundational components that we may recommend updating, such as a logo and branding overhaul that will be carried through a stationary and full print package, and key messaging development to lay the foundation for all future marketing.
Account Management
Overall, account management is the centerpiece that joins everything together. On an ongoing basis, we watch the cost-per-lead and true ROI from each initiative and may recommend changes on a monthly or quarterly basis to ensure your marketing and advertising dollars are being used in the most strategic way possible. We use a visual dashboard to look at current and long-term data, trends, and benchmarks. We also provide monthly reports with our high level and granular analysis and recommendations.
Once we have the basic strategy and scope of work in place, we generally add up the services and divide them by 12 into a monthly retainer to cover the marketing plan for a full year. We can also work on a project basis, but feel our true value is in a more comprehensive package that encompasses your entire marketing strategy.
Ultimately, our approach is a combination of high-level business consulting and a traditional marketing agency. We offer the best of both worlds. We can advise and strategize, but also implement and execute on any initiative required. We can handle your entire marketing strategy from soup to nuts, so everything is cohesive and thoughtful, and you don't have the headache of working with multiple vendors, each in their own silo.
To set up a strategic consultation, please contact us today. We look forward to speaking with you!