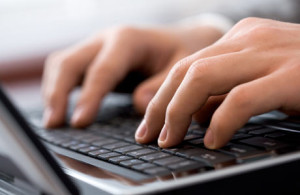 Having a strong social media presence is more important than ever for the image and reputation of doctors and healthcare organizations. Unfortunately, even the best practices run into negative comments and difficult interactions online. Handling these negative comments will play a vital role in your social media success. Responding poorly can damage your reputation and the trust that potential patients have in you, but correctly responding can both repair relationships and attract potential patients. Navigating the many pitfalls in online client interaction and social media marketing is important for all types of medical practices.
Understand the Causes Behind Negative Comments
Someone may leave a negative comment on one of your sites, social media accounts, or review sites profiles for any number of reasons. Some insult people for the sake of gaining attention or angering other people. They're often called "trolls" and usually have never actually interacted with you before. Because they do not reflect real experiences of patients, they are of much less importance.
However, negative interactions have many other causes. Former patients can express their views of a company much more easily today. Unfortunately, most patients are more compelled to leave negative comments over positive ones.
Finding Success in Social Media Interactions
A doctor's website, social media, and overall online presence should be professional, why should your interactions with negative former patients be different? Commenters may not maintain a professional attitude, but there are many guidelines that you should apply to the actions you take on social media.
Stay Professional and Positive – Your demeanor should fit the social media site you are using, with many having a casual feel, maintaining professionalism is the key. Your posts represent your practice, so know how it should appear to anyone reading what you write. Be positive about what you and your fellow doctors offer and don't give followers a reason to doubt the healthcare provider's capabilities.
Give Thoughtful Responses – A social media post that waits on your site without your response for too long makes the practice look uncaring. Additionally, slow responses to negative comments can make it seem as though you agree. However, do not rush to comment, as this can lead to major mistakes. Also, grammatical errors and misspellings can give a poor impression of the organization. Should your posts be poorly formed or not provide a real answer to the questions asked, negative opinions of the organization can be reinforced.
Give Answers for Everyone – Remember that everyone can see your responses on social media when they are not direct messages. As such, know that the negative views expressed can represent more than one patient and the response you give can address the concerns of many. Whether the views expressed by a commenter are focused on your medical services, products, or goals, your responses should positively impact the views of everyone who follows you.
Avoid Major Mistakes – Whatever the comment or site may be, there are some actions that no business should ever take online. Foul language, insulting words, and offensive content from a company are far likelier to harm online reputation than the views of one commenter. Make sure that no social media content identifies patients by name without their consent. This will not only violate HIPPA rules, but can spark serious criticism online. Stay positive, stay professional, and stay classy.
Skilled Help in Social Media
Between running your practice and maintaining a healthy personal life, there is often little time left for online healthcare marketing, including social media. At Goldman Marketing Group, we are dedicated to creating a strong and smart social media presence that properly represents our healthcare clients while drawing in more patients. To learn more about how we can help you find success, contact us online or call 818-861-7092.