You may have a Facebook and Pinterest account, but do you have an Instagram account yet? If not, it's a great social media tool to reach your younger patients and it is quickly becoming one of the most popular social media platforms. In fact, in 2014 Instagram users grew by 50% and the number of people on platform now outnumbers people who are on Twitter.
Here are some tips to help you market your medical business on Instagram.
Know Your Audience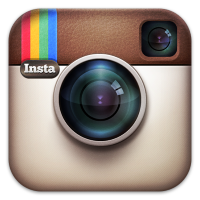 The largest age group on Instagram is under the age of 30 and many of these millennials and teenagers are on Instagram every day. Only 8% of Baby Boomers and 10% of those 60 and older have used Instagram in the last month. Instagrammers also tend to be shoppers.  People on Instagram are more likely to share, like, comment on posts and follow brands just because they like them. Perks and giveaways are helpful for getting new followers, but may not be necessary to have a successful Instagram account.
People on Instagram also love when brands like their posts. Take some time to interact with your feed by liking pictures or leaving comments or searching relatable hashtags to find people to follow or interact with.
Create an Appealing Bio
When you create your bio description, describe who you are and add some good keywords.  It's also important to include a link to your website for people to click on. This can lead to a specific web page, product, or just your website's home page.
If you want to track your referrals to your website from Instagram, make sure you use a custom URL which you can create on websites like Bit.ly. These allow you to see your referral traffic specifically from your Instagram links. Otherwise it will be considered direct traffic and unsearchable in Google Analytics.
Post Appealing Pictures
Instagram is all about the picture since it's the first thing people will see.  Make sure to use high resolution photos and remember that Instagram photos are shown as squares.
People love to see behind the scenes photos and photos of you! They want to know what you're doing and what you're involved in. You can share photos of employees working, as well as before and after photos.
Another fun way to give a little extra to your photo is to add text overlays. You can use mobile apps like Studio, Picframe and Flipagram to make your photos ideal for Instagram and to enhance them with text.
Use Relevant Hashtags
Hashtags are used on Instagram to search similar or unique posts on Instagram. Ideally, use 10-15 hashtags per post. Some people don't like to see so many hashtags at once, so you can use a few in the main description and then add the rest as a comment. This will hide the hashtags as people comment, but will also allow your photo to be searchable with all the hashtags that you used.
Make sure hashtags are relevant to your post. Use some hashtags that are very popular, some that are mildly popular, some less popular, and make sure to create your own unique hashtags for your medical business. This way, people can find your posts at a later time although they may not see it in their feed when you post. Instagram is still using real time posts and not using algorithms so people will see posts in their feed in the order that they were posted.
Let Us Post for You
Don't have time to post on Instagram, follow hashtags, and find people and businesses to follow and interact with?  At Goldman Marketing Group, we provide expertise in social media marketing and do the work that you don't have time to do.  Let us focus on your social media presence while you focus on your patients, work, and research by calling 818.861.7092.